Atikokan General Hospital
Hospital Accreditation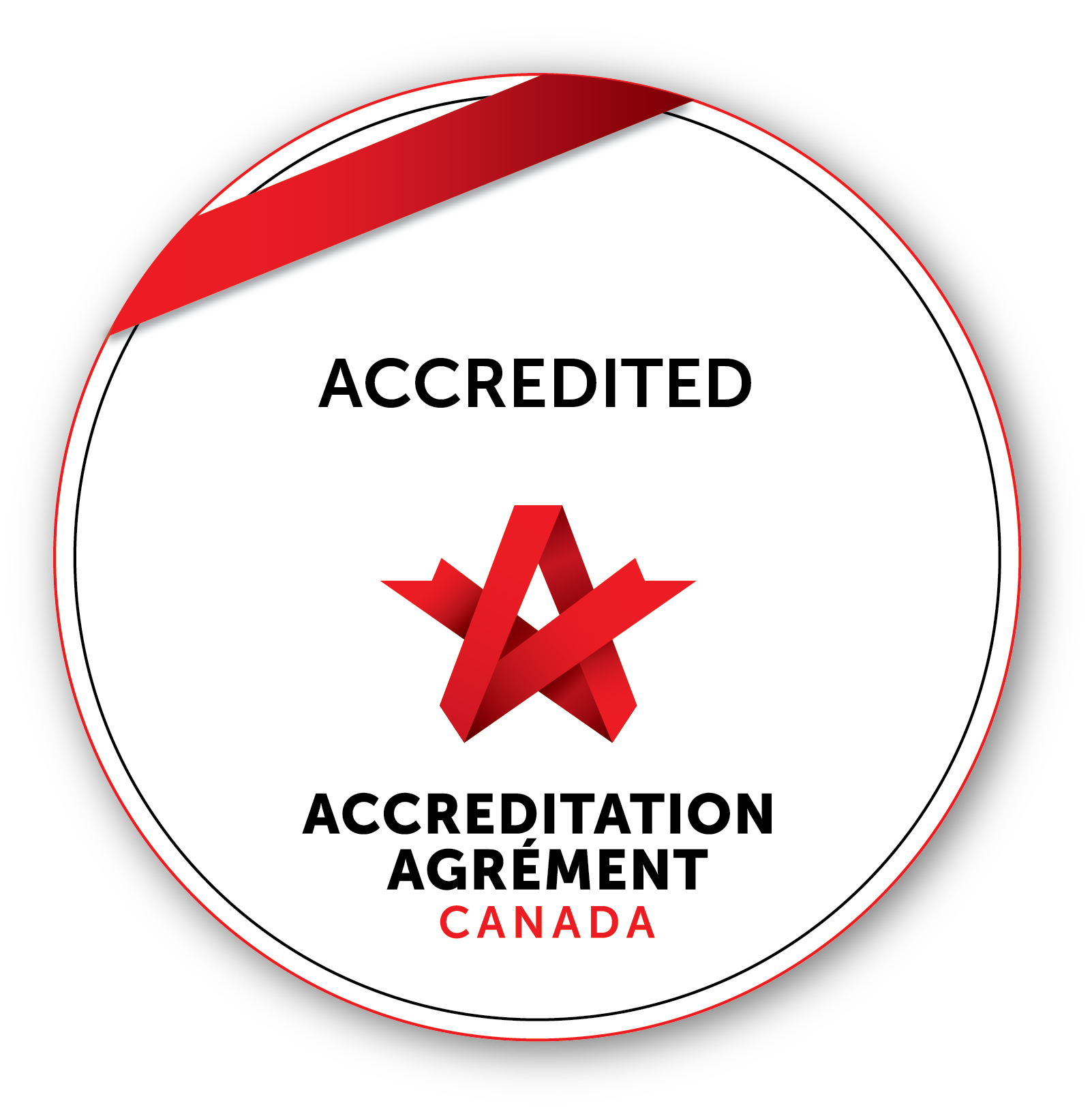 The Atikokan General Hospital is very pleased to report that as of March 2019, Accreditation Canada has accredited our facility. The following excerpt was published following the exciting news:
The response from the Accreditation team was very positive, and they had nothing but good things to report about our team. Some overall strengths they were sure to highlight during wrap up were; staff's compassionate care, commitment to patient safety and quality improvement, the helpful new incident reporting system, our investment in keeping staff safe (Vocera), our very organized medication management team, and listening to our communities feedback. These were just a few of many positive reports. They also mentioned AGH was one of the cleanest hospitals they have ever been in, and were amazed at the housekeeping crews work. We are pleased to announce, the Atikokan General Hospital has once again, been Accredited under the Qmentum accreditation program. We are very excited to continue our excellent work here at the AGH, and look forward to working hard to improve even further in the future. Congratulations to everyone on our team, you should all be very proud!
"Atikokan General Hospital (AGH) is commended for its commitment to providing the best possible care and experience for its community and for participating in Accreditation Canada's Qmentum accreditation program. AGH staff are friendly, caring, and patient focused." –Accreditation Canada
AGH ready for accreditation site visit…
Accreditation Canada provides the "gold standard" in healthcare practice and when we assess what we do at Atikokan General Hospital against these best practices, make changes accordingly, and measure our performance again, we have the evidence we need to assure the community we are providing the best care possible.
Atikokan General Hospital staff and board members have been diligently assessing practices, changing processes, measuring outcomes and ensuring, with data based evidence, that we are using best practice to provide high quality care. We can be satisfied that we have done our best to "measure up" to the gold standard.
Accreditation is a journey rather than a destination. There is always room for improvement. Embarking on this ongoing quest for improved quality and patient safety is one of the most effective and satisfying ways for a health services organization to distinguish itself as a leader in its field.
The goal of the hospital for this accreditation cycle (2019-23) will be to achieve fully accredited status in order to maintain credibility in the healthcare  field and with our community; demonstrate continuous quality improvement, educate our staff and enable pride in, and acknowledgement of, our successes.  Our next site visit by Accredation Canada is scheduled for March, 2023.
Accreditation: Why It Matters
Accreditation represents official recognition of quality or achievement.
When healthcare organizations are accredited, they are viewed as having higher quality care.
Accreditation is not just a status symbol; it is a process that organizations use to evaluate and improve the quality of their services.
Accreditation involves examining "all aspects of health care, from patient safety and ethics to staff training and partnering with the community".
When accreditation is integrated into an organization's quality improvement program, there is an increased understanding of and attention to quality and safety.
It also helps to develop, formalize, and structure existing processes.
Changes occur in areas such as decision making, policy development, and nursing organization, among many others.
Communication, interdisciplinary teamwork, collaboration and continuity across the continuum of care are direct benefits of the accreditation process.