Atikokan General Hospital
Meet the Doctors
Dr. Sara Van Der Loo
MD, CCFP
Dr. Sara Van Der Loo is the Chief of Staff at the Atikokan General Hospital.
Dr. Van Der Loo has had her practice in Atikokan since 2005. With this background she will certainly be an asset to the hospital and Board of Directors over the next years of her term.
She grew up in London Ontario and completed a BSc In Biology at Western.  She attended medical school in Ottawa and completed Residency in Rural Family Medicine in Thunder Bay and many parts of Northwestern Ontario.
The challenges of full scope family practice and a love of the wilderness and the outdoors are what drew her to Northwestern Ontario and Rural Medicine.  She and her husband chose Atikokan as a place to raise their young family because of the strong sense of community they feel exists here, and the proximity to Quetico Provincial Park and beautiful wilderness.  The collegial nature of the group practice and the supportive environment with other physicians always willing to help out were also deciding factors. 
Dr. Van Der Loo's hobbies include hiking, snowshoeing, camping, and generally playing in the outdoors with her family. 
Work life balance is important especially in a career such as medicine.  In choosing where to settle, Dr. Van Der Loo was looking for a place not only to work, but where she and her family could live for a lifetime and feels that in Atikokan they have found that.
Dr. Joanne Spencer
MD
Dr. Spencer has worked at Atikokan General Hospital since 1992. She held the role of  Chief of Staff for the last four years.
Dr. Spencer grew up in Southern Ontario and attended her hometown university, McMaster, for her degrees in Engineering and Medicine. She came to Northwestern Ontario for locums for her first job after internship. She was drawn to the area by childhood family holidays to Northern Ontario. Friends were close by too, as a number of medical school classmates were residents of the charter class of the Northern Ontario Medical Program for family medicine residents.
There is no shortage of broader professional opportunities here [in Atikokan]. All the physicians are involved in training others, through the Thunder Bay-based family residency program and the new med school. And other growth opportunities are not hard to find.
"Whenever I've been ready for a different challenge, it was there," said Dr. Spencer, who became Chief of Staff at AGH in 2006.
While the opportunity to use all of their training can be an exciting challenge, it can also be daunting. That' s where the collegiality of the practice here is a big factor. "It can be scary to think you're working in a remote community," said Dr. Spencer, "But we are aware, we have confidence, that if there is a serious emergency, there is help on the horizon."
In fact, that collegiality led directly to her decision to settle in Atikokan. She first came to serve a pair of extended locums, which then grew to include covering a maternity leave. After almost a year, she felt she had become part of the team, and "it was hard to leave." Within a year, Dr. Spencer was back as a full member of Atikokan Medical Associates.
"We rely on each other – and all of the members of the health care team," said Dr. Spencer. "Without every member of the team, the patient won't get the care needed."
If you want to be involved in things, people are very welcoming," said Dr. Spencer. "Events like the 100th Birthday, the adventure race, the Outers 40th, bring the community together, and really make it apparent how strong that sense of community is here."
Article from Atikokan Progress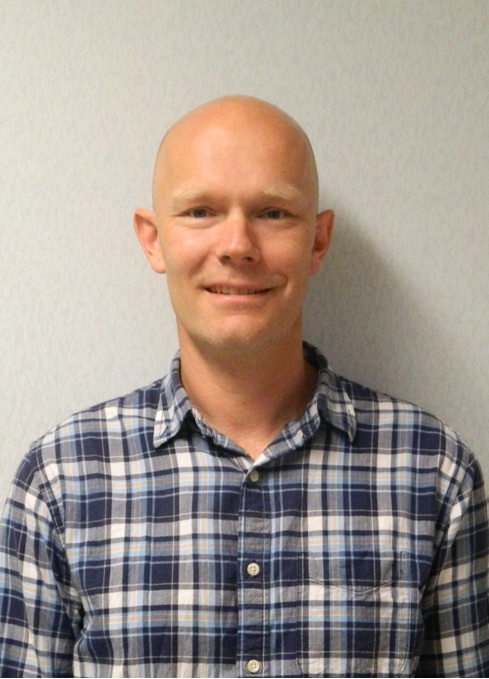 Dr. Shawn Minor
MD
Born and raised in Thunder Bay, my connection to Atikokan goes back to the early 2000s when I worked as a pilot at Kashabowie Outposts. My wife and I returned in 2009 and I taught at St Patrick School for three years. I went to Northern Ontario School of Medicine in Thunder Bay in 2012 and did my Family Practice training in the Comox Valley on Vancouver Island. We are excited to be returning to Atikokan along with our two children and our Newfoundland dog.
Here are a couple of my perspectives on health and medicine:
Healthy communities are a great start towards healthy people; the real heroes are those who inspire and promote active and healthy lifestyle and systems in our towns.
I enjoy taking care of people as they age and helping them and their families navigate the difficult decisions.
I'm very committed to good palliative care, supporting patients and families in symptom management (i.e., "keeping comfortable") in hospital and at home if desired.
It's never too early (or late) to start discussing goals of care with your family and health team; if I bring it up it's not because I see the writing on the wall for you.
Pain is a complex and inescapable part of life. Unfortunately, most of us will live with it to varying degrees at different times, sometimes chronically. I do prescribe opiates for short courses in some situations. I will work with patients who have long-term opiate use to taper according to current Canadian Guidelines, sometimes stopping completely.
Opioid maintenance therapy (i.e., suboxone, methadone) has helped some people gain enough stability to stay safe and find space to do some healing. I have some experience in suboxone therapy and plan to make it a part of my practice.
The most important and hardest working member of your health care team needs to be you.
Sometimes the right thing to do is nothing.
I look forward to working with the multi-disciplinary team that we are so fortunate to have in Atikokan and will be exploring shared care with our nurse practitioner for some patients to improve access and utilize their expertise.
We are very pleased to be back in Northern Ontario and Atikokan in particular, and are looking forward to the opportunity to be a part of this great community again.
Article from Atikokan Progress